Making a sustainable positive impact within the lives of leaders, organizations, and people groups.
SPECIALTY-FOCUSED
CONSULTING + UNIQUE
PERSONAL
APPROACH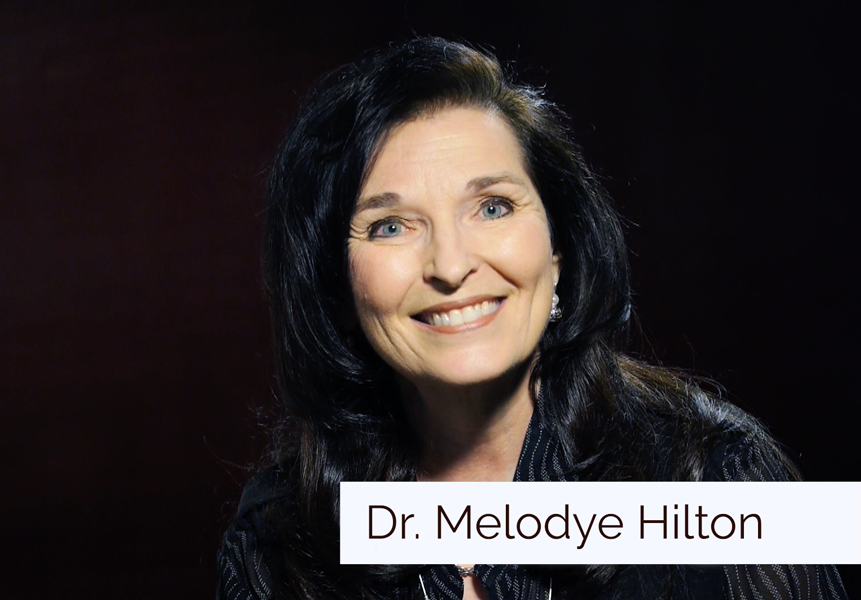 Dr. Melodye Hilton
Dr. Melodye Hilton works with individuals as well as workgroups around the globe as a Leadership Consultant and Behavioral Analyst. Through years of leadership experience and consulting she has developed a unique and personal approach to creating a positive, sustainable impact within her spheres of influence. Her passion is in the development of people, which are the greatest resource of any organization. This is modeled through her training entitled "Higher Living Leaders" where individuals discover their validation quotient—the attributes that unleash personal leadership value, generate it in others, and positively transform culture. Some of her trainings include the importance of discovering individual and corporate purpose and core values, self-assessment, personal responsibility, conflict resolution, and the ability to build trust, thus creating worth in one's personal as well as professional environment. Dr. Melodye's recognition extends throughout all ages, socio-economic, and educational backgrounds through her work in corporate and local business, government, not-for-profit organizations, as well as public and private educational sectors. She has served as Vice-President of a not-for-profit corporation for over 30 years and founded International Training Center: School of Emerging Leaders for the development and equipping of both emerging and established leaders.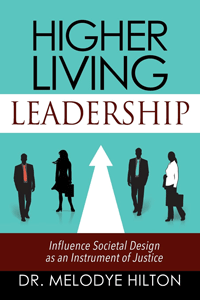 Higher Living Leadership Book
Available Now!
Higher Living Leaders live authentically and passionately through embracing their personal value and power to positively transform cultures. The way of Higher Living Leadership is rich in value for leaders of all spheres of influence. Dr. Melodye Hilton has developed and packaged a series of concepts and principles from years of experience in training and consulting powerful leaders. Individuals are guided to discover their validation quotient-the attributes that unleash personal leadership value, generate it in others, and positively transform culture. Whether leading a small family or an entire nation, this values-driven content is excellently presented in a balance of relevant information and practical application that can revolutionize the way you view and apply leadership.
READ THE INTRODUCTION NOW!
"Outward wealth without inward wealth is a recipe for destruction—professionally and relationally."
Dr. Melodye Hilton
Testimonies
Quotes
FORMER AND CURRENT CLIENTS
Youth Build Public Charter School, Washington DC
University of Societal Architecture, Miami, FL
Central American Parliament, Managua, Nicaragua
Trinidad and Tobago Ministry of Finance/Department of Treasury
NV RSTA Army, Ft. Belvoir
U.S. Army War College, Carlisle, PA
Rock and Roll Daycare, Cambridge, MA
Upper Dauphin Area Public School System, Elizabethville, PA
Newton Consulting, Claysville, PA
Keystone Business Network, Lancaster County, PA
Harrisburg Area Community College/International House, Harrisburg, PA
Harristown Development Corporation/Harristown Property Services, Harrisburg, PA
President's Forum, Altoona, PA
My expectations were exceeded with one exercise, the determination of our key values by eliminating other less important values. She was dynamic and engaging. Expectations were exceeded. She was very interactive with her audience. The training was all applicable to me, if you learn more about yourself you can't lose. Participants of NV/RSTA Values/Ethics Training
Dr. Hilton presented foundations of Emotional Intelligence to our students with the goal of emphasizing personal responsibility and sustained motivation. The students were like empty vessels waiting to be filled, and they greatly absorbed all of the information she presented. Students' behavior after this training improved significantly. The staff witnessed many students begin to transform and display leadership skills. They were more responsive to re-direction and quickly accepted responsibility. A. H.
CONTACT DR. MELODYE TODAY!
For more information on any coaching or consulting services or to contact Dr. Melodye, connect today!