TESTIMONIALS
What people are saying about Dr. Melodye Hilton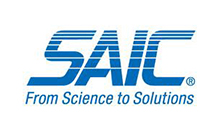 SAIC: From Science to Solutions
"The leadership course you customized for our staff exceeded my expectations. The EQ topics were relevant to our workplace situations, and taught the character attributes needed to become more effective leaders. Many of our staff were positively affected by this course, and are digesting the many points and remain committed to walking them out. You have a charisma and energy that is infectiously motivating. All of the personal stories proved to make character deposits, raise credibility, and further engage listeners."
–K.I., Assistant Vice President and Division Manager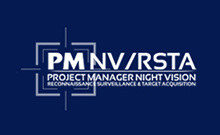 NV/RSTA United States Army
"As a result of your superb, thought-provoking presentation, my leadership team and I now have a greater appreciation and understanding of how both our personal and organizational values and ethics influence and impact our behavior, actions, and ultimate decisions. Through your vivid examples and innovating group exercises, you were able to bring into sharp focus the relationship among strong values, ethics, trust, and effective leadership."
-L.H., Colonel, Acquisition Corps Project Manager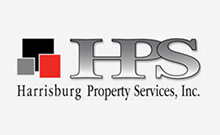 Harrisburg Property Services, Inc.
Dr Melodye Hilton's impact on our team was evident even before the team members left her first session! The workshops presented by Dr. Hilton focused initially on the DISC profiles of each team member which allowed for a better understanding of the individual's basic operating system. What we found so valuable was the objective way in which Dr. Hilton led us through a comprehensive discussion of each profile combination and the characteristics we might see in an individual as we work together, insuring that we all understood that there were no rights or wrongs in the behaviors but merely the way people may typically, think, feel, and react."
-S.H., President

Eagle Wings Business Network, LLC.
"Though [Dr. Hilton] has done leadership and human resource consulting in corporate America, she has been willing to invest in EWBN, LLC. We are a small landscaping/hardscaping company with about 11-12 employees. Even though we are a small company, we are actively involved in helping our employees and leaders become better, motivated people. Dr. Hilton has always given our leaders tremendous encouragement and has brought understanding on how to develop greater team cohesiveness which has helped all of our employees work together better. With Dr. Hilton's motivational skill and coaching along with our hard work, we anticipate that EWBN, LLC. Will continue to grow and prosper."
-R.S., Owner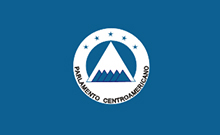 Women's Political Parties of the Central American Parliament of Nicaragua
"The Women's Political Parties Forum of the Central American Parliament of Nicaragua recognizes the honorable Dr. Melodye Hilton, for her support in personal and spiritual development of women through knowledge given through the "Group Leadership" workshop."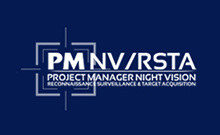 NV/RSTA United States Army
"She was dynamic and engaging. Expectations were exceeded. She was very interactive with her audience."  "The training was all applicable to me, if you learn about yourself you can't lose."  "Her ideas and vignettes were easily translated into everyday personal and professional life."
-Participants of NV/RSTA US Army Values/Ethics Training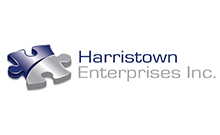 Harristown Development Corporation
"Melodye conducted a workshop at Harristown Development Corporation last year. After a year's time our company is still reaping the positive effects of her influence. The teambuilding skills that she imparted into our leaders have developed more of a unity and esteem for each other. The behavioral analysis that she introduced has brought a greater level of understanding, patience, and respect for each coworker and their position. She definitely possesses an innate ability to view situations and people in a different light; this made a great impact in our corporation."
-T.T., Sales and Marketing Manager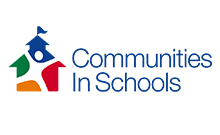 Communities in Schools, Pennsylvania
"You presented concepts vital to building ongoing relationships and handling conflict. The feedback was overwhelmingly positive. Many participants were personally encouraged as well as professionally equipped. The examples and specific CIS connections you made with your material allowed every participant, whether CEO or front line staff, to understand and internalize the concepts. An example of your effectiveness came the very next day. Your admonition to 'work through to understanding' became part of our state office conversation in relation and situation. In other words, we quickly applied the concepts and ideas shared only hours before!"
-K.R., Director of Resource Development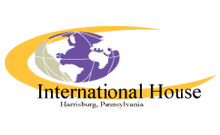 Harrisburg Realty Improvements Corporation
"As part of our program series for students who stay at International House, we often present programs to benefit them such as Life Skills, English as Second Language (ESL) and many other enriching events and programs. Dr. Hilton has served as a facilitator and instructor for several sessions at International House. She has been a very popular personality who has a real knack for connecting with students and enriching their lives. We are always delighted to have her work with our residents on a variety of life skills and leadership issues and we highly recommend her work to other such organizations."
-B.J., President
LAYC YouthBuild Public Charter School
"Dr. Hilton did an amazing job in presenting the content on Emotional Intelligence. Her vast knowledge of the subject area, combined with her passion and interpersonal skills resulted in a training that was transformative for all of us. Dr. Hilton's ability to be transparent by sharing her personal challenges and triumphs, created an atmosphere where staff begin to openly share and connect with each other on a deeper level. In no other training have I seen our staff more aligned, more synergized and more connected; this training really prepared us, individually and as a team for the start of the school year."
A.H., Principal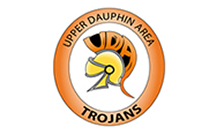 Upper Dauphin Area High School
"Dr. Hilton is able to present in a manner that is both inspirational and motivating. While she is clearly educated and has charismatic qualities, it is the sharing of her personal struggles and triumphs that connects with the audience. Dr. Hilton is invigorating to listen to but her sincerity connects with the audience in a manner that enhances the training. I have been a high school counselor at our school for ten years and I have organized a variety of motivational speakers and bullying prevention programs in our building. Nearly all of those programs were large assemblies and clearly had minimal impact on changing the overall culture of our school. Dr. Hilton's program was the first fully comprehensive program that incorporated small assemblies, small groups, faculty training and individual student attention. I have seen the results of the program promote mutual respect, motivation, empathy and empowerment, not just for our students but the adults in the building influencing our students."
-L.N., School Counselor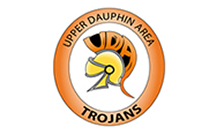 Upper Dauphin Area High School
"Dr. Hilton worked with our faculty and students for several days during the past 3 months to help all of us to understand emotional intelligence and the value of self-assessment, personal responsibility, sustained motivation, having empathy for others and developing an ability to build trust through character development and competence. Melodye recognizes that for young people to change their habits and response patterns they need to practice what they have learned, so her efforts to provide large group trainings and follow them up with classroom sessions seems to have been effective."
-D.G., Principal