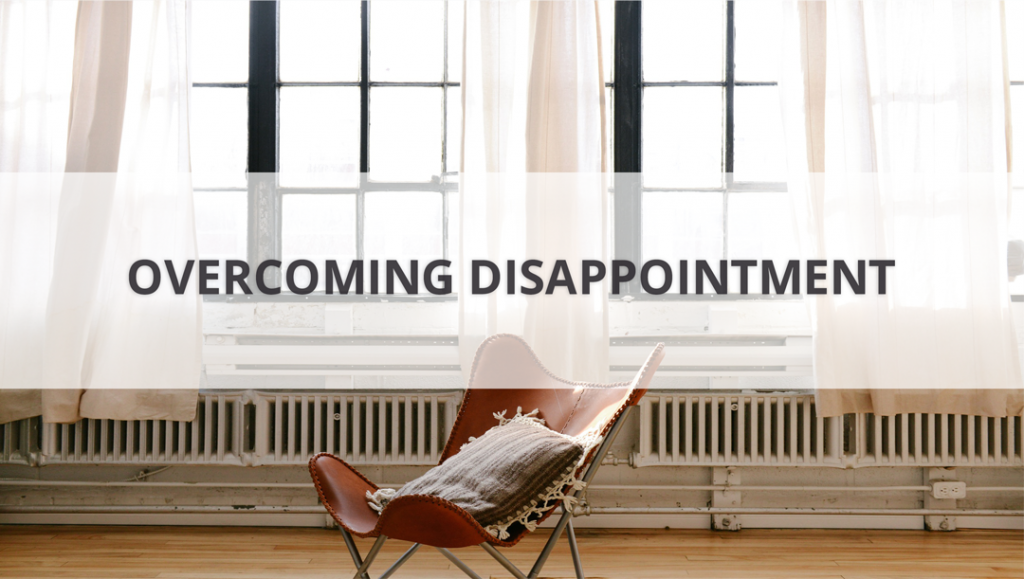 Every leader recognizes the necessity to maintain a focused determination and an intrinsic motivation to reach, maintain, and advance their goals. In a picture-perfect world we would move forward unhindered always growing and succeeding. The fact is, however, that the world is not perfect and neither are we. It's often hard to reconcile this internally knowing that there are doors waiting to open, opportunities to explore and people and societies to impact for good.
The biggest obstacle we frequently encounter is the shock of disappointment upon our heart and the host of negative emotions that accompany it.
"Your defining moment may arrive just when you feel surrounded by adversity." Lee Colan
In actuality, the seeds of disappointments test the strength of our purpose; they test the expression of our voice and the ability to build the character that inspires confidence. This is the crossroad of fear we all face but we are capable to take the road less traveled.
"Disappointments can be the little steps on the road to frustration and failure, or the building blocks of inner strength and triumph."
How do we uproot the seeds of disappointment?
Recognize that anything valuable or worthwhile is rarely obtained without disappointments. Recognize that disappointments can teach us about ourselves and become the catalyst for creative strategies. I have learned through the years that some of my greatest disappointments positioned me for bigger and better! At those times I was able to clearly see the saboteurs and realign personally and professionally for greater platforms of influence.
"Our best successes often come after our greatest disappointments." Henry Ward Beecher
Recognize the external cannot trump the internal. If my internal wealth does not exceed my external wealth I'll implode under the weight of my assignment. If my internal character is not greater than my external influence I'll hurt others and impair my own success. When I face disappointments it allows me to assess myself in order to maximize my strengths and take personal responsibilities for the weaknesses. In this process I am matured and able to enjoy the internal security of character-driven leadership.
"What lies behind us and what lies before us are tiny matters compared to what lies within us." Ralph Waldo Emerson
Set internal peace as your daily goal. Disappointments are a direct affront to internal peace. Every time you win this war you will discover that the temporary disappointment does not have a permanent effect. You will uncover an internal resiliency that supersedes all the crisis and drama nearby. Peace releases the creativity within you for strategic solutions, healthy interaction with others and a refuge from the harassment of fear.
"The size of your success is measured by the strength of your desire; the size of your dream; and how you handle disappointment along the way." Robert Kivosaki
It is not what happens to you but IN you that charts your course! Healthy leadership empowers the leader to enjoy the process! May the disappointments be turned to opportunities that build you and position you for great things!
Dr. Melodye Hilton